2 tags
"Where is your army of schoolmasters, the only army which civilization..."
– Victor Hugo: Les Misérables In a letter to M. Daelli of Italy, responding that the social issues addressed in Les Misérables are not confined to France, but are unfortunately common to all nations. And apparently common to all times. This statement is all too true of our own time and place. After...
1 tag
1 tag
"It seems to me that this is native advertising as it should be. … The content is..."
– MediaPost: Tumblr Brings Its Native Ad Format To Mobile (via david) I'm a big fan of Tumblr. And now it becomes a marketing option as well.
Where are the women directors? →
[infographic]
1 tag
1 tag
Stand in the Lobby and Talk: Honoring Roger Ebert... →
As I head to #Ebertfest I'm looking forward to some good films and the opportunity to stand in the lobby and talk.
1 tag
1 tag
"Instead of enhancing our coping skills, we undermine them and seek shortcuts..."
– Ted Gup http://nyti.ms/Z78EZJ
1 tag
1 tag
"Nothing beats writing on paper."
– Justin Rosenstein http://linkd.in/XGoGP5
2 tags
"What worries me," he said, "is that transparency and control are empty words..."
– Alessandro Acquisti Via NYTimes http://nyti.ms/YKwXjV
2 tags
Print your own gun
jkottke: Vice made a 24-minute documentary film about Cody Wilson, who is designing a semi-automatic weapon that can be printed out on a 3-D printer. You just download the plans, print it out, and there you go. "Gun control is a fantasy" indeed. I knew this was coming, but so sorry to see it become real.
2 tags
2 tags
"The strength of your community isn't a function of the number of your followers,..."
– http://bit.ly/14pt2gr Via @jhagel
2 tags
"When you have a baby, it's as if your whole self shifts, reshaping itself around..."
– Carol Mithers http://nyti.ms/14n5zfY
The fine art of selling like a Buddhist monk →
via @kabaim, a story about finding lessons in random encounters.
3 tags
"To observe the urban outskirts is to observe the amphibian. End of trees,..."
– Les Miserables Victor Hugo on suburbs
2 tags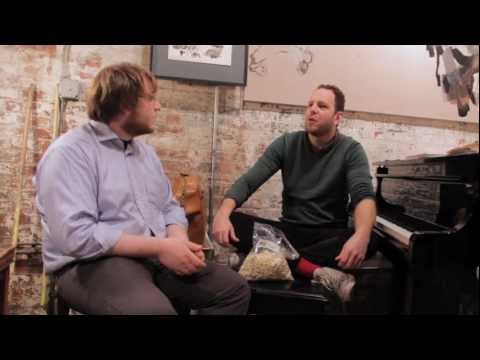 1 tag
"We looked at each other with a mix of tenderness and befuddlement, moist-eyed...."
– Mikhail Iossel reflects on his experience meeting an old friend far away from home: http://nyr.kr/Yb0OyF (via newyorker) "Life is a process of gradually coming to terms with the meaning and the very concept of never-ness."
2 tags
The sad statistics of gun violence in America →
Slate is keeping track of daily gun deaths since the Newtown killings. Meanwhile, only one Republican Senator on the Judiciary committee voted for the bill that would make it illegal for someone to purchase a gun for someone who can't purchase one legally. Thank you, Senator Grassley, for showing some common sense.
2 tags
1 tag
"Death, it turns out, does not respect our plans for self-Improvement."
– http://slate.me/Wsezho I was touched by this tribute to the author's father, and the story of his love for his granddaughter.
2 tags
Eating as Meditation →
Leo Babauta on mindful eating. "This is the opposite of mindless eating — it's a way to practice completely mindfulness, focus, awareness of thoughts and emotions, gratitude for the food I've been given." He's not the first to recommend approaching eating as a meditative practice. Thich Nhat Hanh also suggests approaching food as an opportunity to contemplate.  I suspect if...
"Every consumer product, from technology to apparel, is learning that branding..."
– @jonathansalem http://onforb.es/SRWvdx
"If you're told what to look for, you can't see anything else. So one thing is to..."
– Edward Tufte (via austinkleon)
2 tags
"any future evaluation of abortion law would have to answer three questions:..."
– Alan Guttmacher, former President, Planned Parenthood Sensible words for a tough issue.
"We can rightly judge a society by how it treats its eccentrics and deviant..."
– Columbia Law School professor and author of "The Master Switch," Tim Wu on how the legal system failed programmer Aaron Swartz— and Us: http://nyr.kr/ULLhE2 (via newyorker)
The goal: Read less and write more. http://www.usatoday.com/story/tech/2012/12/29/facebook-tips/1796985/
"Life is fragile, like the dew hanging delicately on the grass, crystal drops..."
– Dilgo Khyentse Rinpoche
2 tags
Dark too soon
laughter of children then abrupt sudden silence. winter's morning sun pales too early in the day as the solstice draws near.
4 tags
kottke.org: Best media errors and corrections of... →
jkottke: This is one of my favorite annual lists: Regret the Error's best (and worst) media errors and corrections. Here, for example, is the correction of the year from the Economist: Correction: An earlier version of this article claimed that journalists at Bloomberg Businessweek could be disciplined…
Solo, Piano -- NYC →
The poignant short story of a piano on a New York City sidewalk, captured by filmmaker Anthony Sherin.
1 tag
1 tag
"I was the shadow of the waxwing slain By the false azure of the windowpane. I..."
– Excerpted from "Pale Fire": Nabokov
"I am not a huge believer in competition following. Yes, keep track of what they..."
– Amen to that! @mpace101 http://bit.ly/UKH2LC
1 tag
Calculating the value of a "Like" →
For a while I've felt that as an industry we're too blindly assuming that more is better when it comes to Facebook and Twitter. Dan Zarrella (@danzarrella) has come up with a way to measure the real value of those followers and fans as potential customers. It's definitely worth a look and some time spent in assessing that value. My personal experience has been that social media...
1 tag
"…stepping out of my life in order to put things in perspective, solving..."
–  Pico Iyer     NY Times
NPD Predicts Tablets Likely To Surpass PCs in 2012 →
stoweboyd: The high water mark for PC sales is definitely behind us, and we are now sailing into the tablet era of computing. Damon Porter, NPD: Tablets to Outsell Laptops in Q4, Beyond Buoyed by Black Friday sales, more tablets than laptops are projected to ship in the North American market for the…
2 tags
Write or Wrong: Catch Notes: A Writer's Best... →
writerhannah: To help inspire for NaNoWriMo, I want to tell everyone about the greatest writing app I've ever used. That app (for iPhone and Android) is Catch Notes. Using Catch Notes I can capture all of my writing ideas in one convenient location—my phone. If you are an iPad user, these ideas can…